Welcome to Lake Valor!

We noticed you aren't logged in, and we'd absolutely love for you to

join us

by clicking

Sign Up

! Lake Valor is a Pokémon community dedicated to bringing fans together. You can catch Pokémon, take them on an adventure through the site by levelling them up and even evolve them. There's something for everyone at Lake Valor. Best of all - signing up is free! We hope to see you join us.

If you already have an account, then login

and start discussing!

Dismiss Notice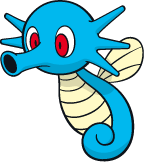 Loading...

Loading...

About

Birthday:

October 13

Also Known As:

Lillie

Hey I'm a nerd who loves video games (especially Ace Attorney and Fire Emblem) and some anime. There's really not much else to say. I draw sometimes? Anyway, feel free to say hi if you want- I don't bite

unprovoked

and enjoy talking to others.

Interact

Level 1

Caught Aug 26th 2017

Crimson_Keaton does not have any items.