Welcome to Lake Valor!

We noticed you aren't logged in, and we'd absolutely love for you to

join us

by clicking

Sign Up

! Lake Valor is a Pokémon community dedicated to bringing fans together. You can catch Pokémon, take them on an adventure through the site by levelling them up and even evolve them. There's something for everyone at Lake Valor. Best of all - signing up is free! We hope to see you join us.

If you already have an account, then login

and start discussing!

Dismiss Notice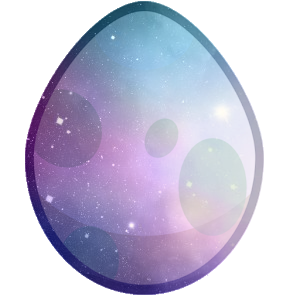 Endrew Swiftwind
Resident Weedle Enthusiast, Male, 18, from Ohio

I am still settling into college, since this is my first week of classes. But, I'll try to be active again soon Aug 23, 2017
Endrew Swiftwind was last seen:

Sep 22, 2017 at 12:55 PM
Loading...

Loading...

About

Gender:

Male

Birthday:

Jul 15, 1999 (Age: 18)

Location:

Favorite Pokémon:

Venusaur and Grovylle, are the top 2. The list is too long for here.

IGN:

Endrew (OR and Sun) - Daria (Y)

Also Known As:

Oran Spiritsword

<p>Endrew here, though you hopefully knew that, since this is my profile. I love Lake Valor a lot, and it is like a home that I can access anywhere that I can get on the internet. The people here are great, and I have tons of happy memories from on here. You didn't come here to read about my love of this place though, so on to the stuff:<br><br>
I write occasionally, and enjoy doing so. I just never have had the inspiration to finish it. I love gaming, especially true RPG's. You know, the ones that are still properly named if you don't abbreviate it. I also love reading, but I'll admit that I've become pickier than I used to be. I enjoy anime and manga, but I haven't seen a huge variety of anime, and have read less than manga books, two of which were Pokémon, none of which I finished. I did read over 100 chapters of Yamada-kun and the Seven WItches.<br><br>
I really enjoy mental math and science. To be fair, I enjoy school in general Call me weird, you won't be a liar, or the first.<br><br>
I also larp (which is not what the media portrays it as). N.E.R.O. is the one that I like most. I also enjoy bad jokes, to the point where I pun-ish people by accident occasionally.<br><br>
You've read this far? So someone actually wants to get to know me better. I spend a lot of time lurking in threads, or being active on status updates and blogs.&nbsp;<br><br>
I've moved on from fanfiction to normal fiction. If you want to check out what I have written so far, look for The Furos Chronicles topics. Hopefully another wave of inspiration strikes me and I'll write more of it soon. It was actually for a contest. I may publish the series when I finish it, but that will probably take a while.&nbsp;</p>
<p>
I'm always willing to talk. I also am willing to listen to any problems you have. I will do my best to provide sympathy, or a more neutral stand point if you PM me. It can be about anything, I may not be the best help, but I can generally use rational thought to get the general idea. I've also been through a fair amount, despite my age. So if you are just bored, or need someone to turn to, just PM me.<br><br>
I'm running out of stuff to say. I am better at talking about myself than I thought. I guess that's just my rambling side. If you ever visit the area around Youngstown Ohio, and want to meet up, feel free to shoot me a PM.<br><br><strike>Endrew out!</strike> Hey, I don't do that anymore. Bye reader!</p>

Interact

Content:

3DS FC:

4742-6518-1243

Discord:

Endrew (there might be a Swiftwind attached)

Fanfiction.net:

EndrewSwiftwind

Showdown!:

Endrew, Oran Spiritsword

Signature

Thanks to Megarai111 for my new signature!

Thanks to Vigilance for my avatar! Go Warren Weedles!

Level 1

Caught Aug 3rd 2017

Level 1

Caught Aug 3rd 2017

Level 4

Caught Aug 3rd 2017

Level 1

Caught Aug 3rd 2017

Level 1

Caught Aug 3rd 2017

Level 1

Caught Aug 3rd 2017

Level 1

Caught Aug 7th 2017

Level 3

Caught Aug 19th 2017

Endrew Swiftwind does not have any items.