Welcome to Lake Valor!

We noticed you aren't logged in, and we'd absolutely love for you to

join us

by clicking

Sign Up

! Lake Valor is a Pokémon community dedicated to bringing fans together. You can catch Pokémon, take them on an adventure through the site by levelling them up and even evolve them. There's something for everyone at Lake Valor. Best of all - signing up is free! We hope to see you join us.

If you already have an account, then login

and start discussing!

Dismiss Notice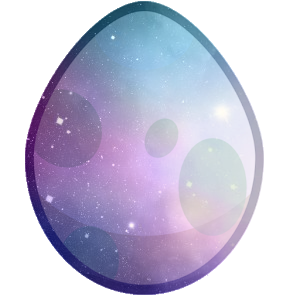 ID Zeta
Ruin Maniac, Male, from Ohio

And so begins another semester of college Aug 21, 2017 at 6:37 AM
ID Zeta was last seen:

Viewing forum list, Aug 21, 2017 at 6:56 AM
Loading...

Loading...

About

Gender:

Male

Birthday:

September 13

Location:

Favorite Pokémon:

Salamence, Volcarona, various Legendaries

Hello there, curious viewer. I am IDZeta (or just "Zeta" for short), and you're probably on my profile to learn more about me. If that's the case, I'll be happy to oblige you.
I'm one of the OG members of Lake Valor, so to speak. I joined the site early in its life, but I left a little over a year ago for a handful of reasons. Since the site's been "rebooted", I figured I'd return and see what's new. While I was here, I used to make signatures from time to time and post writings in the Literature Center. I also dabbled with competitive stuff, but I haven't seriously looked into that since Gen 5.
My first Pokémon game was the iconic Pokémon Yellow. since then, I've had at least gone game from every Generation. Each one's better than the last in terms of graphics, story, and music. I eagerly anticipate the next installments of the main series. Beyond Pokémon, I enjoy several other games and franchises, including League of Legends, Destiny, Halo, Portal, and Borderlands.
In real life, I'm currently and undergrad physics student with minors in math and computer science. I chose to major in physics because, of all the sciences, it intrigues me the most, and I hope to us what I learn to find a job in the bowling industry. I'm a pretty good bowler, though I don't have the time to practice as much as I want to nowadays. I also enjoy drawing and writing from time to time. As mentioned earlier, I made signatures as well, and I'm hoping to get back into doing that again.
Questions? Comments? Criticisms? Let me hear 'em.
-IDZeta

Interact

Content:

3DS FC:

0731-4752-4274

DeviantArt:

http://id-zeta.deviantart.com/

Signature

Astra inclinant, sed non obligant

​

Level 1

Caught Aug 3rd 2017

Level 1

Caught Aug 3rd 2017

Level 1

Caught Aug 3rd 2017

Level 1

Caught Aug 3rd 2017

Level 1

Caught Aug 11th 2017

Level 1

Caught Aug 11th 2017

Level 1

Caught Aug 12th 2017

Level 7

Caught Aug 12th 2017

Level 1

Caught Aug 16th 2017

ID Zeta does not have any items.